Why present your company, products and services in video?
Romain Harter
Published on
Do you want to make a product or service presentation? Showcase your ideas and items through a video that will not only enhance your business, but also help you stand out from the crowd.

Minidoc, the expert in professional video creation, explains why.
How to make a product presentation?
The secret of a successful product presentation comes from the choice of approach: the solution provided by the article.

You have to show how this solution is different and highlight the important aspects. It is through a powerful video that you will succeed in promoting your products.
What solutions does your product provide?
The role of the video presentation is to give a precise vision of the solutions by being concise in order to control the length of the clip. The discovery phase is essential, as it is the first contact between the customer and your products. It is important to focus on the user experience and to show the objectives achieved with your item.

The second part of the product presentation should demonstrate how it is different from what is available on the market. Be authentic by showing the unique features and conditions of use.

To do this, you need to show what your product can and cannot do. It is the uniqueness of what you present that convinces the customer in the end.
How the video presentation enhances your products
Product presentation is above all conditioned by the quality of the video and the rigour of the production. It is more than recommended to turn to a professional who has good equipment and experience in the various stages of editing. It all starts with a good script.

Moreover, video is the most sought-after format on the Internet, thanks to its immediacy, impact and educational value. Many visitors value your product, which can quickly go viral if it is unique and presented in an original way.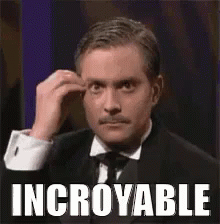 The keys to making powerful presentations
The first characteristic of an impactful presentation video is its ability to take the audience into an immersive world. Creating the right atmosphere goes a long way to evoking the right emotion in your audience, the impulse that triggers the action of engagement. It is in the post-production part that effects and music are added to create a special atmosphere.

Refer to your script and storyboard to make sure you have a smooth flow and don't forget anything. Before broadcasting your presentation video, don't hesitate to share it with your colleagues.
Service presentation: which video format and which methods?
Corporate services reflect the identity of a company or brand, and in some cases accompany products to facilitate sales or rental.

The corporate film is a format that is often used to present a service. There are also other original and educational solutions.
Why make a corporate film?
The corporate film is truly the flagship of your company's communication. For a presentation of your company's services or core business, this format has strategic advantages such as

- A modern, dynamic and attractive character for your audience.
- A format sought after by more than 85% of Internet users.
- The corporate film contributes greatly to enhancing your brand image. A survey shows that 40% of visitors give more credit to companies that have their own corporate video.
- A plus for the natural referencing of your online shop window. You are 50 times more likely to appear on the first search page of your prospects and customers.
Think motion design to stand out
More and more companies are using motion design to present their services. There are many reasons to adopt this video format, including

- Always creative presentations: surprise your audience with innovative animation features. An original audiovisual production in motion design is more likely to make an impression and inspire action.
- Easy to adapt to the desired service. Motion design videos are easy to modify to present different services while maintaining a common and coherent structure.
- Unbeatable value for money. They are much cheaper to produce because they use 100% digital methods.
Choose Minidoc to boost your services and enhance your products
A product presentation? A corporate clip to highlight your company? A service presentation? Making a video can meet all these needs. Trust Minidoc, we adapt many formats to meet your needs.
Presentation of services and products with our specialised videos
Boost your marketing communication by highlighting special events. Whether it's for a private event or for specific dates (Black Friday and sales, for example), order an event video. Create desire and need with our content, delivering your information in the best possible way.

Or opt for a promotional film and showcase your products and services by highlighting the features and benefits of each. Trust our experts to accompany you in your project.
Discover our achievements for companies
If you need an idea or inspiration to convince you, don't hesitate to take a look at our achievements with prestigious clients or leaders in their market.

Minidoc's goal is to provide complete satisfaction through quality content.

You can also contact us freely for any further information.