Video source files: what are they for?
Romain Harter
Published on
Source files, also known as "editable files", make it possible to go back to the origin of a production, in other words to the source of the creation.

Unlike export formats which freeze the finished visuals in a definitive form, source files can be used when editing new videos or to retouch an existing video.

Minidoc, an audiovisual creation agency, presents source files and their importance.
Where do the source files come from?
The video source files come from the original file on which the visual was created.

They are in digital format, with specific file extensions, but also with all the creative information: the names of the layers, the exact colour references, the visuals in a vector format.
Film footage from outside the production
It has been almost two decades since filming and filmmaking methods were revolutionised by the advent of digital technology.

The great utility of these source files is to provide a backup of old films as well as the possibility to improve them by processing them in post-production.

This is how remastered, colourised or even high definition versions with a clean image and sound appeared.
Data from illustrative videos
Video (motion design) is different from conventional films shot with an analogue or digital camera. They are films that are based on animation with a set of successive drawings that create animation and movement. Motion design is the ultimate representative of illustration videos.

The source files of a motion design film depend on the tool used to make it. The .ai and .eps extension formats are those of vector animations made with Adobe Illustrator, which is the most popular software in this field. Their advantage is that they are editable, which makes it possible to obtain different videos from a single source, for example.
Raw image files
The source file should contain all the profile information: brightness, contrast, colour adjustment. This information is needed for any retouching during post-production.
Integrating video source files into your film
In general, audiovisual production companies offer their clients the possibility of recovering all the files once the project has been completed (this inevitably has a cost). For a company that has the in-house resources to produce videos, it is essential to recover these source files. This gives you the opportunity to adjust or improve your videos.

At Minidoc, we respect the choice of clients who do not wish to retrieve their source files and we commit to keeping them in-house for a year in case you wish to retrieve them at a later date.
Some technical details
Whether it is audio, images or streaming, the video source file contains data with a maximum of detail. As a result, the weight of the file can vary rapidly depending on the project that has been carried out.

This is why they have a very high storage weight. The latter are in compressed format to facilitate transfer at the expense of quality and detail, even if the compression algorithms are powerful.

A PSD format for example, (Adobe Photoshop) or KRI (Ktita) will allow you to save the position:

Elements
Layers
Raster content (pixels) or vector content (vectors)
Text
Filters in the form of parameters, which can be modified or not.
Processing your source files with Minidoc
Minidoc is the audiovisual creation agency at your service, meeting your communication needs by creating content that meets all your expectations. To do this, we offer you the possibility of recovering or not your source files at the end of your project.

Companies that do not need to retrieve their source files can always do so afterwards, as we commit to keeping them in-house for a year in case you wish to retrieve them later.
How can it help?
As mentioned above, we commit to keeping your source files in-house for a period equivalent to one year.

For companies that have already completed a project with Minidoc, for example, the source files from the previous project can be used as a starting point for the new project. This saves time for the creative team, who will already have an idea of the graphic universe desired by the company, the expected visuals, the character style, etc.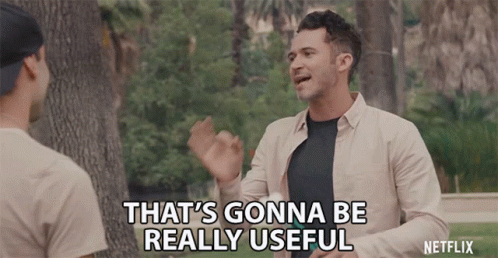 Moving forward with Minidoc
Do you have a video project you need to discuss? Just want to learn more about our services and ask the questions that are bothering you?

Look no further. Don't hesitate, get in touch with our team and let us provide you with all the information you need.