How important is the length of your video?
Romain Harter
Published on
For any marketing strategy, videos are an essential means of communication and a solution for the future. The objective is to get a message across and duration is an essential parameter for the viewer's attention. How does the length of the video affect this? Minidoc, expert in audiovisual creation for companies, proposes to answer these questions.
Define the length of the video according to the target audience
The length of a video is determined by the company's communication and marketing objectives.

Of course, it must be taken into account that the viewer's attention is volatile. The content will determine the length, which will follow a precise plan to give the message its full meaning.
Little time to convince, even in video
Video is by far the most sought-after format, much more so than static content with text and images. However, even a film has only 3 seconds to convince, which is very short. On most social networks, it starts automatically, simply by scrolling through the news feed on the screen.

It is important to hook your audience from the start: inspire curiosity, arouse interest and surprise! Then get to the point in your message. Draw your audience into your content with eye-catching and compelling visuals, no matter how long the video is.
What are the objectives of a marketing video?
Knowing your target audience and defining the objectives of your content is the first decisive step in creating audiovisual content.

A study by ReelSEO shows that approximately 73% of consumers are influenced by the videos they watch when deciding to buy a product, which justifies this first step.

These objectives can be :

- Strengthen your brand image: with social networks, blogs and sites flourishing in the digital landscape, videos are the new advertising weapons, helping to build brand awareness. With the right length of video and a well perceived message, it develops a positive image that will generate traffic.

- Create a relationship marketing with your audience: by its dynamic and attractive character, videos contribute greatly to improve the user experience of your customers and prospects. Add a touch of originality and interactivity with motion design clips, for example, to make a lasting impression and build visitor loyalty.

- Stand out from the competition: make your differences and values known. For this, the most relevant example is the corporate film which, with a sufficiently long video, will immerse the audience in your world. You need to have a well-crafted and original content to better present your services and enhance your products.
Recommended video lengths and formats
For optimal effectiveness, it is important to know the ideal length of a video and above all the parameters to be taken into consideration. Determining the message to be delivered and on which platform to broadcast it will allow you to produce the video that meets your expectations.
Types of content according to the length of a video
It is the length of the video that determines the nature of the message to be transmitted. Depending on the length, the content will be :

- For short videos: (Teaser - 30 seconds to 1 minute of video), you can notably present a promotional offer, a service or product improvements. There should be a minimum amount of time for the plan to unfold, i.e. the problem to be addressed and the solution to be proposed.

- For medium-length content: this concerns videos that generally last 1 to 2 minutes. This is the classic corporate format dedicated to making a corporate film with the presentation of the company and its values.

- For longer formats: over 2 minutes, you should rather focus on concepts and novelties that require a complex or even technical explanation. This is also the format for e-learning sessions and employee training.
Which video length for which platform?
If you have defined in your marketing strategy to distribute your videos through social networks or specialised platforms such as YouTube or Odyssey, you must take into account certain constraints:

For Facebook, the length of a video ranges from 1 second to 240 minutes (live), with an ideal length of 5 to 15 seconds to be most effective.

On LinkedIn, the platform for professionals, the minimum length of a video is 3 seconds and can go up to 3 minutes. Due to the nature of the visitors, a minimum of 30 seconds is recommended.

On Instagram, the settings are more complex, as there are more types of broadcasts:

Stories: 15 seconds maximum
Classic: 25 - 30 seconds
Post video: Up to 60 seconds
Post video inserted in story: Up to 15 seconds
Live: Up to 60 minutes
IGTV (Instagram TV channel): Up to 60 minutes

On YouTube: A minimum of 30 seconds is recommended.
Your video length at the best price with Minidoc
Minidoc has been in the business for many years and has produced numerous audio-visual productions for its clients, guided by a commitment to providing professional quality at the best possible price.

After 5 years of advising our clients, the Minidoc team knows the time requirements for any type of video project and can guide you in your decision making if needed.
Get inspired by our audiovisual productions
Want to get an idea of the different ways to design a video before you order?

Take the liberty of looking at our achievements on the Minidoc website. These have helped many professionals to convince their customers and to promote their services and products. Some of them are among the leaders in their field.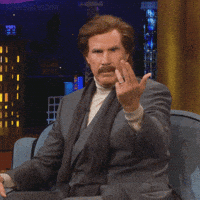 Offers with per-minute pricing
The video length is the central element of our pricing principle, which results in prices that are among the best on the market. This is Minidoc's motto: professional quality at a freelance price.

You can choose between an on-demand rate based on the length of your video or a monthly package with several levels of service and support from our experts.

Please do not hesitate to contact Minidoc for further information.