The LinkedIn social network, a major asset for your company
Romain Harter
Published on
LinkedIn has become a professional social network of reference at the global level. It represents a real windfall for companies that have a qualified audience. Minidoc, specialist in professional video content creation, lists the advantages of such a social network.
Social network: why use LinkedIn for your business?
The LinkedIn social network is available in more than 200 countries in 24 languages and has about 550 million users. In France alone, 14 million users are registered, i.e. almost half of the active population.

This makes it possible to increase visibility, optimise the recruitment of qualified candidates and facilitate business prospecting.
Better visibility thanks to LinkedIn
The primary objective of a professional social network is to facilitate the connection of companies with each other, or with a targeted audience. This is no longer just for job seekers, as LinkedIn, for example, has tools dedicated to digital communication and business development.

By publishing content such as a corporate film or a video presentation, a brand has every chance of increasing its visibility among customers who are looking for specific criteria.

Don't hesitate to share your other content such as your logo or blog posts. Natural referencing will be your ally with your future customers.
A platform for your recruitment needs
LinkedIn is a social network that also functions as a professional search engine. Indeed, the vast majority of subscribers have entered their skills and availability on the site.

This provides as many search criteria for human resources responsible for recruitment in companies. Any company with professional and ethical values will find itself in phase with candidates in prospecting, which will facilitate the following interview phase. It is even possible to consult the professional history of the latter.
A social network open to commercial prospecting
The social network allows you to get in touch directly with the decision-makers of target companies, who have a need for products or services corresponding to what you offer. Qualification is greatly facilitated by LinkedIn's algorithms, which prioritise certain publications.

Attract attention by regularly publishing quality and relevant content. You can write posts or publish customer reviews for example. Video remains the preferred format on any social network.

A presentation video, an advertising or corporate clip or a motion design film remain the best assets to get noticed.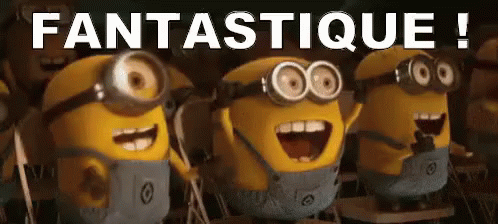 How to increase your reputation with the Linkedin social network?
The reputation of a company is also called e-reputation in marketing terms. It represents the notoriety that the company has generated on the Internet, but also the reputation among the audience through social networks.
Publishing attractive and relevant content
For a company or a brand, this is an important index, often even considered as a KPI (key performance indicator) to measure the good health of the company.

The first step to improving this index is to build a complete, clear and relevant profile. Regularly publishing quality multimedia content helps to promote your products and services.

Think of professional videos which will be consulted more easily thanks to their dynamic character and will spread a modern and attractive image.
Building a quality professional network
Building a qualified network is an essential step for any company director or independent professional. This social network has a specific algorithm to group companies by sector of activity, by group or simply by common contacts. These choices are proposed regularly.

Being active by posting regularly makes it easier for your brand profile to be published on your network members' pages. Subsequently, they can comment, like (which improves the rate of engagement) and share your publications, which will help to convey your image.
Improve your ranking on LindedIn
When searching by keywords (here it will be by skills, activities, products and services), referencing is essential in any social network or on Google. The way LinkedIn works is based on the same model, and the use of relevant keywords helps to identify its target.

Companies and brands must therefore work on their SEO (Search Engine Optimization) in the same way, which consists of :

- Positioning themselves in relation to keywords relevant to their activity.
- Publish quality, well-structured content, then judiciously place links.
- Vary the content and enrich it with photos and videos.
Order your quality content with Minidoc
Whatever the social network, the best thing is to have a professional quality video to facilitate communication between your company and its customers. With Minidoc, you can order quality content that will greatly contribute to your brand's reputation.
Films that meet the needs of all companies
Minidoc is an audiovisual production agency committed to providing unique, relevant and engaging content. Introduce your group and your activities through a corporate film for example. It is the ideal format to embody your values, your identity and your projects to your audience.

Do you want to leave a modern and attractive image that can be shared widely on a social network? Think of motion design to make yourself known.

Our Minidoc team will help you create your video by including your essential graphic elements in the animation.
Order easily and get your content quickly
Order directly or ask for a quote online for the video you want.

Benefit from a simple and ergonomic interface and follow all the steps in a few minutes. You can also send us your rushes and files to integrate them into your click.

You will receive a first version of your video in only 5 working days. You can also contact us for any information.