Motion design
,
Movie
- 2 min
Presentation video: how to choose the right format?
Romain Harter
Published on
For a company, a video presentation is an effective and creative way to highlight an idea, a philosophy, a product or service or a company. Motion design, corporate film and 3D each have their advantages in promoting your company.

Minidoc explains the different ways of doing this, including which formats to use
The advantages of motion design for a presentation video
Motion design is the art of graphic animation and movement. This particularly dynamic format is reflected in the presentation video. It is both attractive and engaging, and has a number of advantages.
An underlying trend and an educational tool for companies
As video format is becoming increasingly popular on the Internet (more than 82% of Internet users prefer to watch than to read text), motion design presentation videos are a strong trend in business.

From now on, to be visible on the Internet, videos have become indispensable.

Motion design adds an extra dimension, especially for presentations.

Indeed, it is a format that is easily remembered because of its playful and engaging character, which makes it a preferred educational medium for your customers. Explaining the technical details or legal aspects of a product or concept is no longer boring.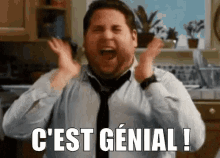 A Swiss army knife for SEO to stand out from the competition
The success of motion design among companies is also explained by its adaptability in digital marketing. By its original and impactful character, the presentation video can allow a company to stand out from the crowd and distinguish itself from its direct competitors. This is the purpose of this format.

By combining the fact that a video message is 9 times more easily memorised and that this medium has a 53% chance of being found on the first page of searches, the presentation video is a strategic weapon.

In addition, motion design gives your company a more modern image and makes it more dynamic in the eyes of future customers. It's a winning combination of talents.
The benefits of 3D presentations for customers
3D videos are another strong trend in the marketing strategy of companies. To highlight a product or explain a concept, this solution is very effective. Moreover, digital processing is much cheaper than photography and its retouching.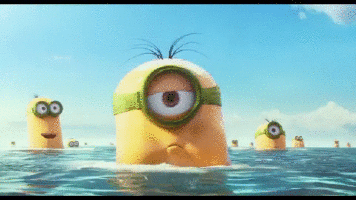 A global vision of the product
The primary purpose of a presentation video is to explain, popularise and enhance a product, an idea or a brand. By providing visual information in three dimensions, it achieves a result that conventional photography or film cannot.

It gives a global vision of the product or concept, with a better perspective of its qualities and therefore, a higher value.

In particular, 3D animation allows you to see the detailed functioning of a device in a realistic way using a play of light. Similarly, a 3D presentation video facilitates the marketing of an article that is not very photogenic, such as a household appliance for example.
Reduced costs compared to a presentation
A photo shoot with the rental of a specific location and the cost of hiring a photographer is a significant expense in a marketing budget. In addition, the logistics behind the project are heavy.

Take the example of a furniture wholesaler who needs to hire trucks to bring their items to the location with the associated delays and, above all, the risk of damaging the furniture.

A 3D studio or an audiovisual production agency will obtain a much better result for a very reasonable price. In addition, these professionals offer a guarantee of meeting deadlines, which is essential for a marketing campaign.
Choose your presentation video with Minidoc
Minidoc is an audio-visual production agency with proven expertise, having already produced productions for large organisations and leaders in their field. We will produce the presentation video that meets your needs and exceeds your expectations.
Be inspired by our achievements before ordering
Still not convinced? Still not sure which video format to adopt? To help you make your decision, we have examples on our site of projects that have contributed to the success of our clients' campaigns.

Discover all our film formats, from corporate videos to interviews and advertising videos.

To facilitate your request, place your order directly via an intuitive interface where you can define the type of content as well as the options to make your presentation video unique and appealing. Minidoc also offers support in the creation of the script and storyboard.

Do not hesitate to contact us for any further information.