Motion design, more than just animated characters
Romain Harter
Published on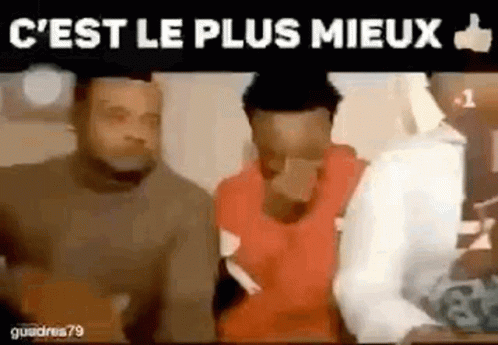 Motion design, or animation design, is an artistic discipline that consists of animating graphic elements. It covers a wide field, even if nowadays motion designers work exclusively with software to obtain a video in digital format. Beyond the artistic aspect, motion design has become a pillar of marketing communication.

Minidoc, the expert in corporate films Minidoc, an expert in corporate films and professional videos, reveals the secrets of this discipline.
Motion design, the art form of movement
With motion design, movement is transformed into a graphic and artistic tool, which covers a wide range of visual arts. It can be found in cinematic fiction, advertising and live performances.
A short history of motion design
There is no official or universal definition of motion design, so its origins are controversial. One could classify shadow theatre, for example, in this category. It was imported from China and popularised in Europe in the 18th century. The first use of a similar term, motion graphics, dates back to 1960 with the American animator John Whitley who gave this name to his company.

Since the 2000s and the advent of the Internet and high bandwidth, the value of motion design has been recognised by advertising agencies such as TBWA, Publicis and EuroRSCG. Since then, the sector has become more professional with multiple disciplines such as shooting, animation techniques, 3D animation and special effects.
The characteristics of a motion design film
Regardless of the technique used to create them, all motion design works have common characteristics that allow them to stand out from other cinematographic works. These are mainly :

- Timing, rhythm and space. As the breakdown of a movement is done according to time and precise coordinates, it is essential that the speed is adjusted accordingly. The combination of all of these makes the movement realistic and believable. Slow motion allows the importance of the movement to be emphasised.
- The fluidity of the movement, which contributes to the credibility of the animation. It is the technical result of the perfect transcription of the director's creative idea. Fluidity captures the viewer's attention.
- Flexibility, because moving images adapt to all needs. Whether it's the length of the set, the format or the content, there are many possible variations: product presentation film, event video, publications on social networks and many others.
Why use motion design in a communication strategy?
Moving images speak louder than words, and that is the strength of motion design. Whatever the message conveyed by an artistic work or a professional video of this type, the target audience is predisposed to pay attention to it. This is why this technique has become a permanent fixture in corporate communication.
A reinforcement for the identity of companies
It is considered that a message transmitted by video is 9 times better memorised than in writing. The promise of motion design is therefore to make a lasting impression, a characteristic exploited by corporate marketing. According to Social Media Pro, 1 minute of video is worth nearly 1.8 million words to interest or convince a target.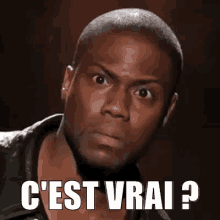 Better knowledge of a brand means a better conversion rate (more convincing, therefore more purchases). Motion design makes the audience familiar with a company, a brand or a group. This is a sign of increased awareness and a stronger identity with the public.
A more accessible and understandable message
The flexibility of motion design makes it adaptable to the technical constraints of the Web (bandwidth, format, duration). This quality makes videos of this kind ideal for people in a hurry. Indeed, an animated video makes it possible to explain complex concepts in a simple way, like a salesperson who is always available online.

By adapting both the tone and the angle of presentation, a motion design film will show the benefits of the service or company, the brand and what it offers, in a fun and attractive way.

Enjoying the videos will make users want to identify with the brand, potentially increasing their purchase intent by 94% according to Social Media Pro.
Assets for the company's internal communication
If external communication is important for winning new markets or maintaining good customer relations, internal communication is essential, and motion design has its place there. Animated videos are a pleasant and entertaining way of exchanging information as well as an effective teaching tool.

To sum up, motion design brings real added value in areas such as

- Internal training of employees.
- Presenting a new product or strategy.
- Raising employee awareness of new environmental and safety practices.
- Integration and explanation of new IT tools.
Choose Minidoc know-how for a successful motion design film
As a forward-looking audiovisual production agency, Minidoc has mastered every stage of professional motion design film production for many years. We guarantee the best possible quality of production.
Attractive animated videos that will appeal to your customers
Minidoc's technical team consists of motion designers, graphic designers, designers and art directors. They combine technical and artistic skills to create illustrations and animations that are both dynamic and attractive.

The great strength of motion design is to communicate on subjects that are not necessarily easily accessible or attractive. Thanks to the talent of Minidoc's experts, the final rendering of your video will have the full attention of your audience, because they will know how to choose the right effects and animations to produce the right emotion and make the whole thing attractive.
Mastering every stage of audiovisual production
Thanks to a professional methodology, we guarantee you a work that will meet your expectations. Our motion design videos are produced in several stages:

- The brief, which corresponds to the specifications with all the client's requests. It also includes other information such as the objective of the video, its duration and the target audience.
- The script/scenario, which is the backbone of the film. It must respect the tone, the length of the video, convey the right message and provide indications on the animation style (flat design, isometric, 3D or other).
- The storyboard, which details all the images in the motion design. It is precise and exhaustive, and allows you to go straight to the animation.
- The animation itself, the quality of which is based on the previous stages. The soundtrack will also be chosen by our team.

To help you with your project, please do not hesitate to contact our team at contact from our website.