Advantages of Minidoc packages
Romain Harter
Published on
The video package is a special pricing model offered to the client so that they can assess their marketing budget with sufficient accuracy, and without surprises. All packages include equipment and professional expertise. Minidoc has made pricing a priority by offering the best possible value for money.
How to estimate the value of a video without packages?
The creation of a video is a complex operation that requires certain steps to be taken. Depending on their complexity, these can be charged to the client on a per unit basis. Some steps, such as filming and shooting, require a significant investment, if specific equipment is used.
Steps to produce videos
The production of a corporate video cannot be improvised. Like any audiovisual production, there are certain steps to respect and budget for, such as:
The script, in which the target audience is defined to elicit a reaction from the audience.
Setting up a storyboard.
The shooting or animation. In terms of budget, this is an important stage, as it involves the skills of professionals and their equipment.
Post-production with the final adjustments to your video.
Some audiovisual production agencies offer you, in the best of cases, a video package that includes all the costs, with no surprises.
Appropriate formats for their use
Les vidéos d'animation en 2D & 3D sont de plus en plus prisées, car ce sont des vecteurs de communication efficaces. Elles sont attractives et ont un impact mesurable sur l'engagement, le trafic et la conversion de prospects en acheteurs. Elles ne nécessitent pas les mêmes ressources humaines et matérielles que des films conventionnels et peuvent s'avérer beaucoup plus avantageuses en matière de budget.
Why choose a video package at Minidoc?
Minidoc's first commitment is to offer a quality agency service at a competitive price. The result of this focus is that we are able to match the most competitive rates on the market, with solutions to suit all companies and budgets.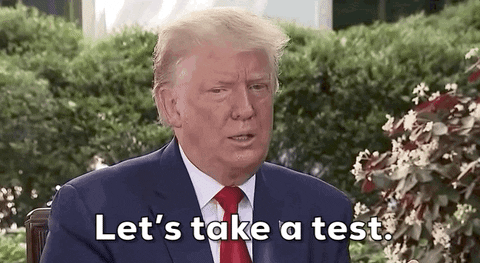 Very competitive per-minute pricing
Our on-demand or package videos offer access to audiovisual content creation services for all budgets. This offer includes in both cases, a delivery in 5 working days, two free retouching and the implementation of a royalty-free soundtrack.
Packages to suit your budget and needs
Marketing budgets vary from company to company, and the advantage of the Minidoc video package is that it offers several minute credits (in film & motion design). Each package includes a number of minutes ranging from 12 to 120 including unlimited options and editing to help the client achieve a successful communication project.
At Minidoc, we have established these packages according to the needs of the companies, which allows us to always get the right price. For our clients, this is the guarantee of a controlled budget and quality work delivered in the shortest possible time.
Minidoc, a team of experts with a commitment to quality
In addition to pricing considerations and a video package that fits all companies, Minidoc has a team whose expertise has enabled it to produce many professional videos. This team also distinguishes itself thanks to a transparent customer relationship and a high idea of the quality of the service.
Numerous and varied audiovisual productions
Minidoc's technical team is made up of professionals who are all experts in their field: editors, animation technicians, sound specialists, etc. These skills are complemented by expertise in video marketing, which has led to the production of numerous videos in different formats.
Visit our website and see all our productions if you wish to be inspired. All these audiovisual contents have contributed to building or increasing the success of the companies that commissioned them.
Transparency and quality of service
Minidoc is committed to quality of service based on two valuable characteristics: transparency towards our clients and a reactivity comparable to that of a freelance professional.
As soon as you order content from our team, we assign you a project manager who becomes your single point of contact. As a result, we are able to respond in real time to your requests and any changes to be made to your content.
For any additional information, you are free to contact us by telephone or directly on the site via a form provided for this purpose.